2021 AURORA EXPEDITION #20 RESULTS
by Paul D. Maley, NASA Johnson Space Center Astronomical Society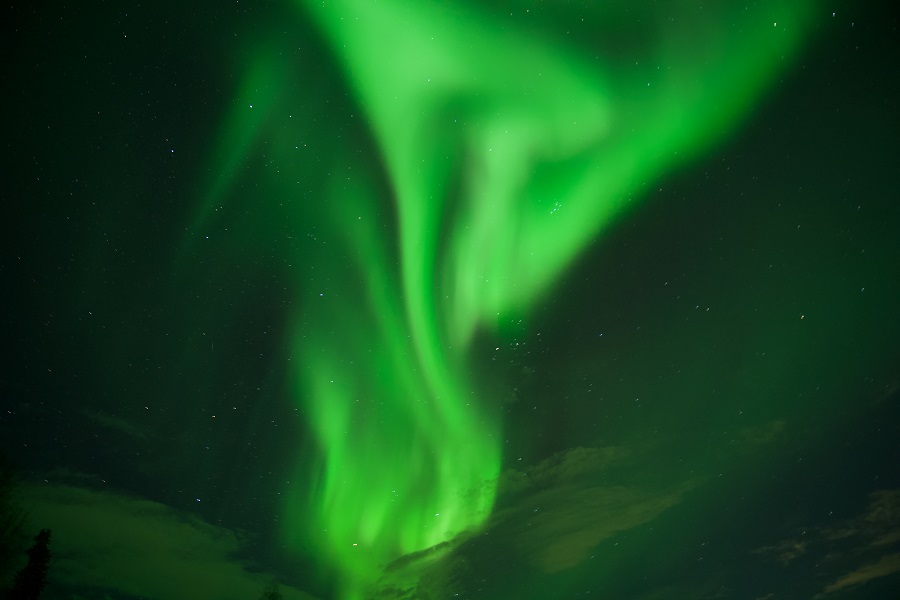 A brilliant aurora shot by Mary Wolk. The constellation of Auriga is in the upper left with Taurus in the center.
Our 20th Northern Lights expedition to aurora occurred October 1-5, 2021 to Fairbanks.  We experienced a great deal of unusual heavy cloudiness as well as snow and some rain during this trip which made catching the aurora quite challenging.  As is typical in Alaska, the weather forecasts were all over the place and even within hours of night fall no forecasts could be completely trusted.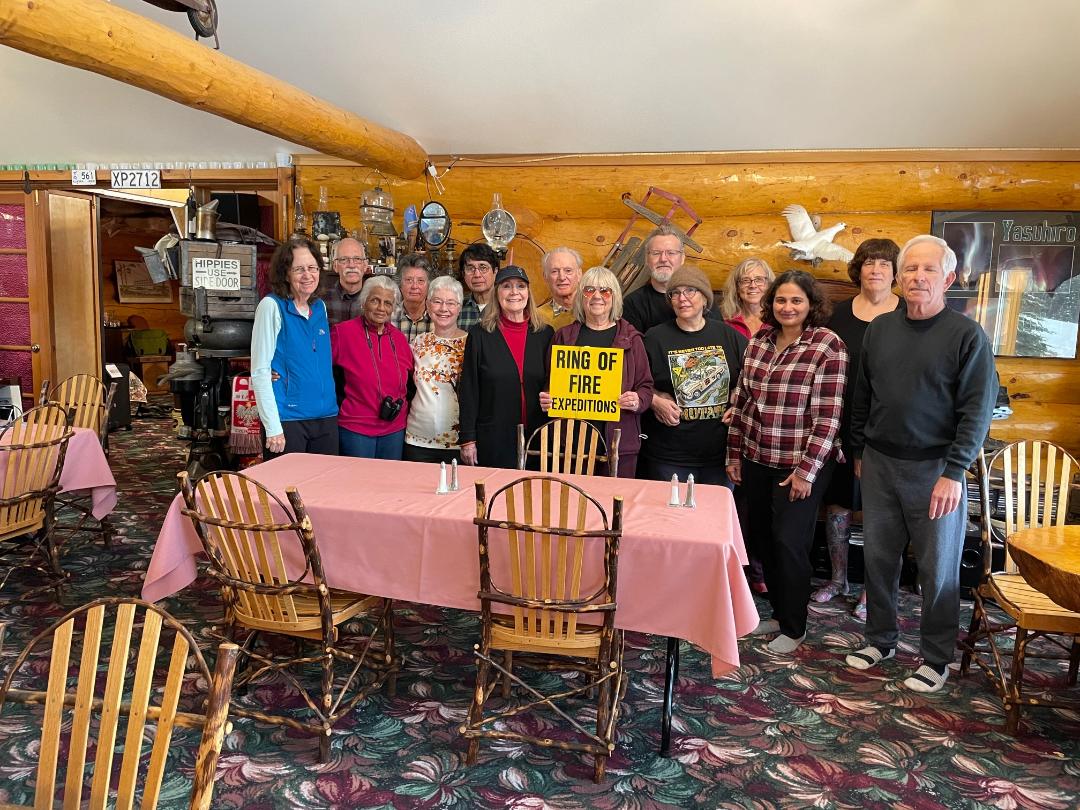 Our aurora watch team: (left to right) Lynn Palmer, Les Pearce, Sudha Ramakrishna, Karen Hoffman, Karen Mullen, Joe Gomez, Sharon Miller, Tom Miller, Lin Shubert, Michael Ormes, Victoria Whitlock, Kim Ray, Vani Rao, Robin Marion, Paul Maley. Lily Eberhardt photo.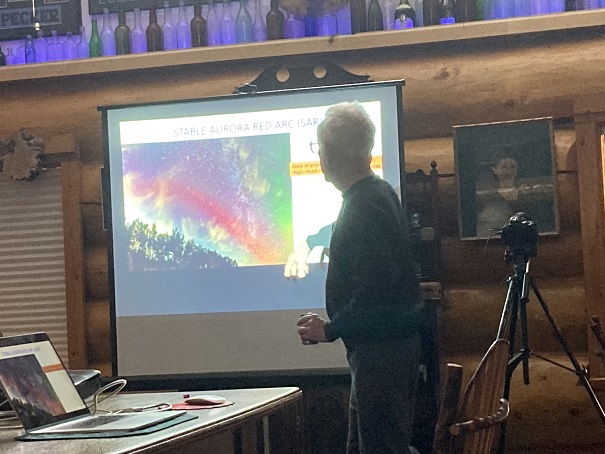 Paul Maley provided 3 briefings to the group. Lynn Palmer photo.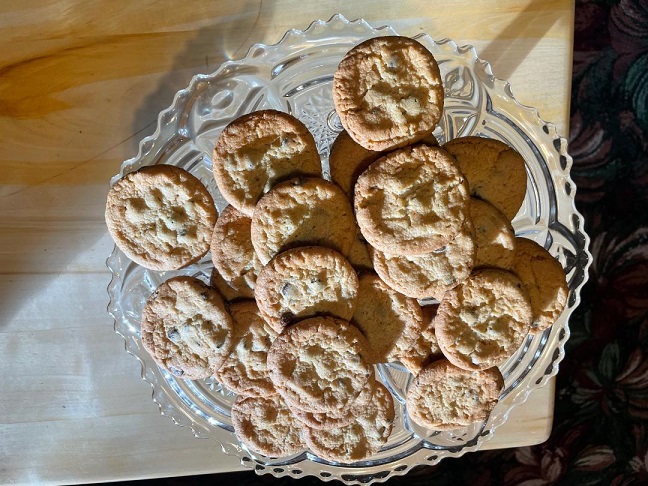 Since most of the time our group was indoors, the great food and periodic presentations of chocolate chip cookies made life enjoyable.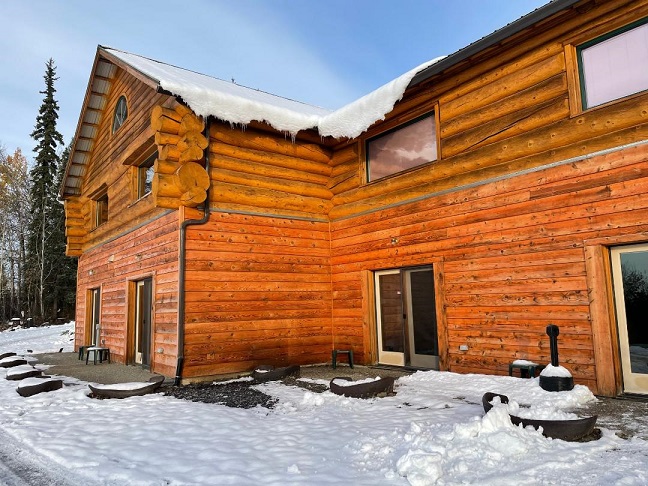 Conditions during our trip. You can see the snow cleared from the back porch of the downstairs rooms but there is about 2 inches of early snow on the ground behind the lodge. Lynn Palmer photo.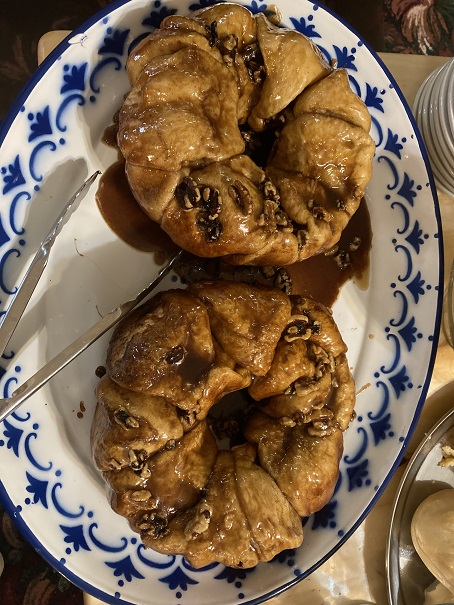 Lots of yummy food at the lodge including these breakfast danishes. Lynn Palmer photo.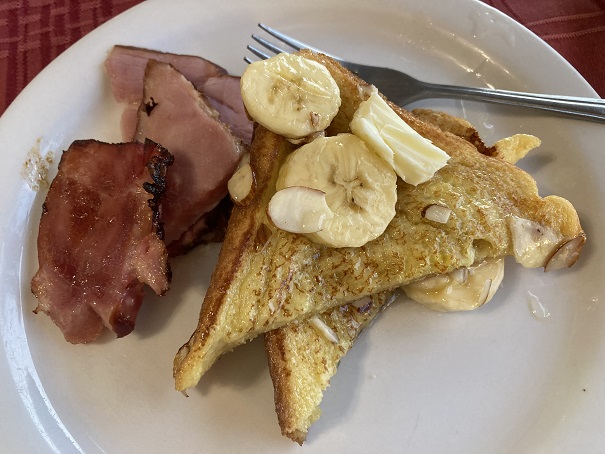 French toast and ham were featured one morning. Lynn Palmer photo.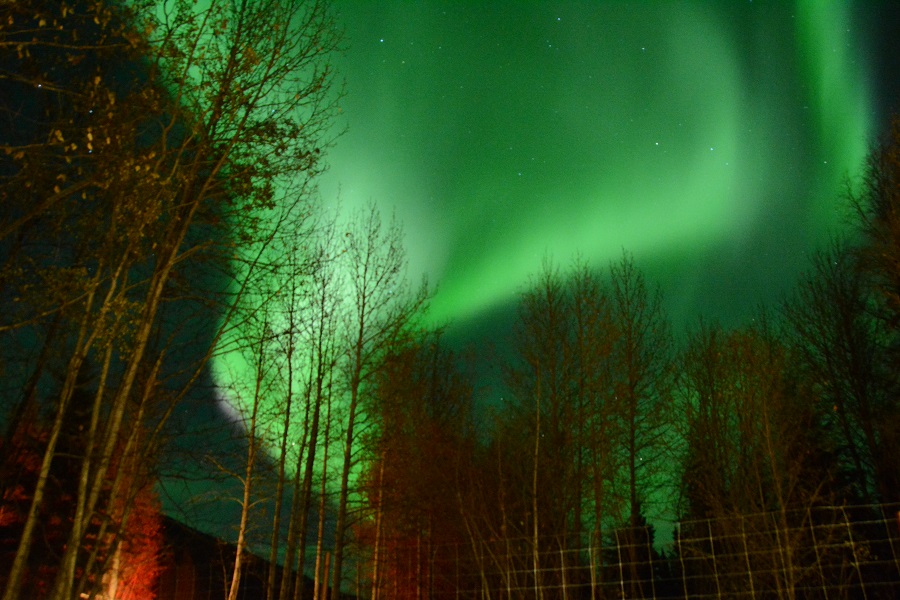 The aurora were out nightly, some nights better than others but mostly we were prevented from seeing them due to the seemingly perpetual cloudiness. Michael Ormes was able to shoot some shots prior to the start of our 4 night trip having arrived a couple of days early.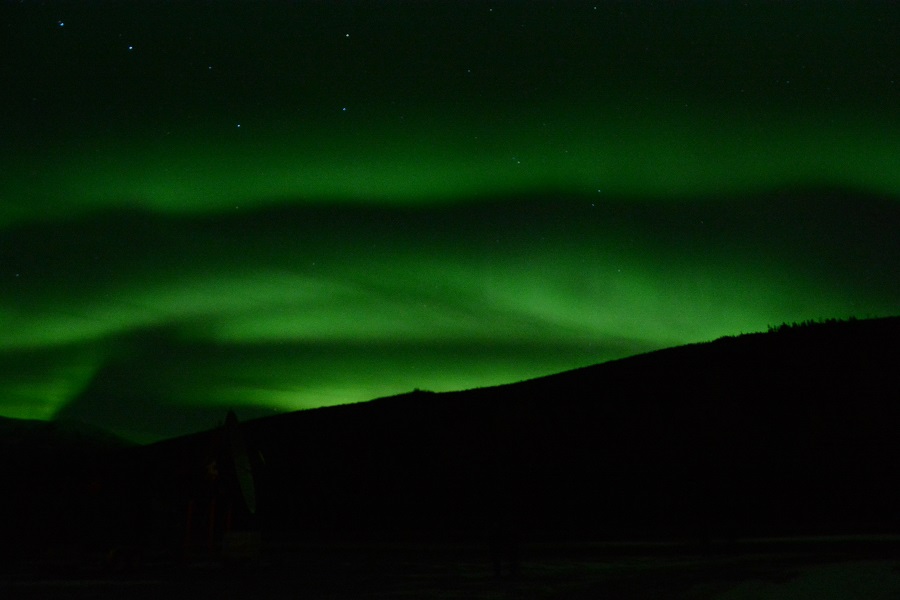 Michael Ormes photo.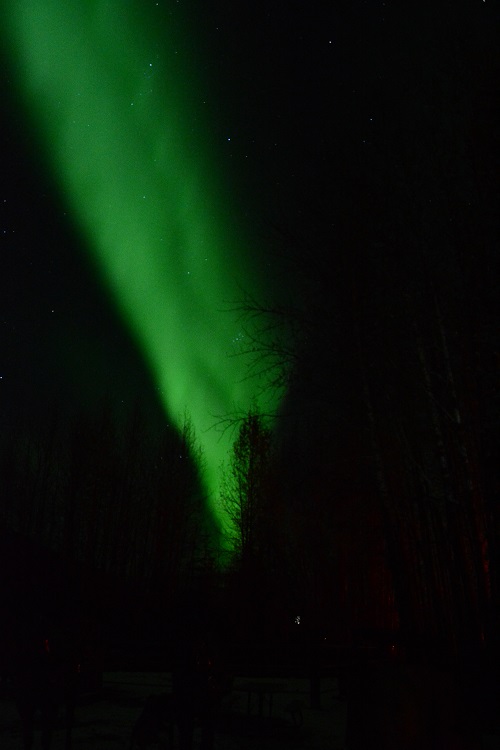 Michael Ormes photo.
Mary Wolk captured some impressive images.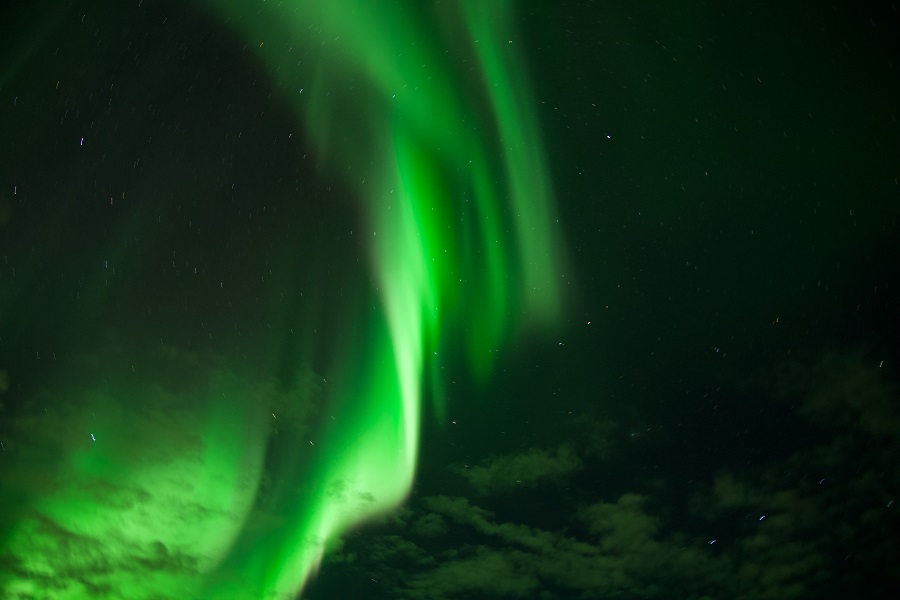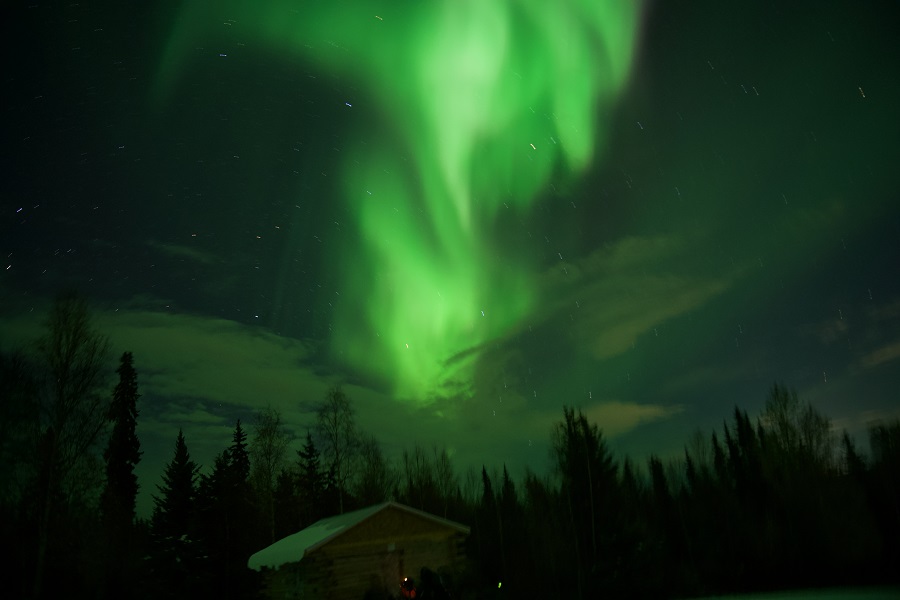 Karen Mullen's Northern Lights shots taken with a Canon PowerShot G5X, wide open at 8.8 mm, ISO 1600.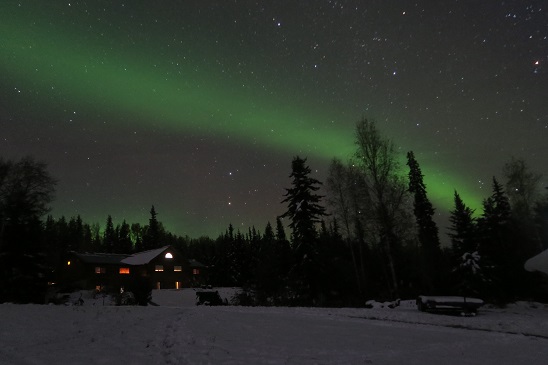 f2.2, 8 second exposure. Karen Mullen photo.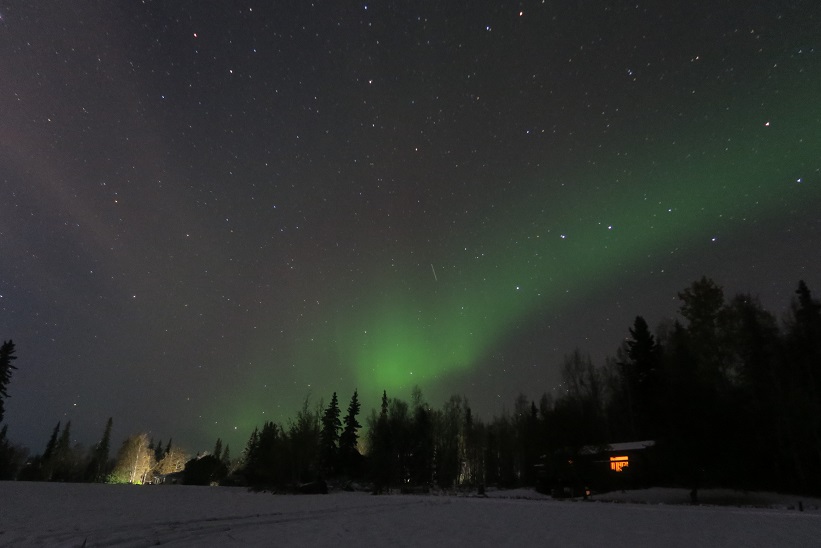 f2.8, 8 second exposure. Karen Mullen photo.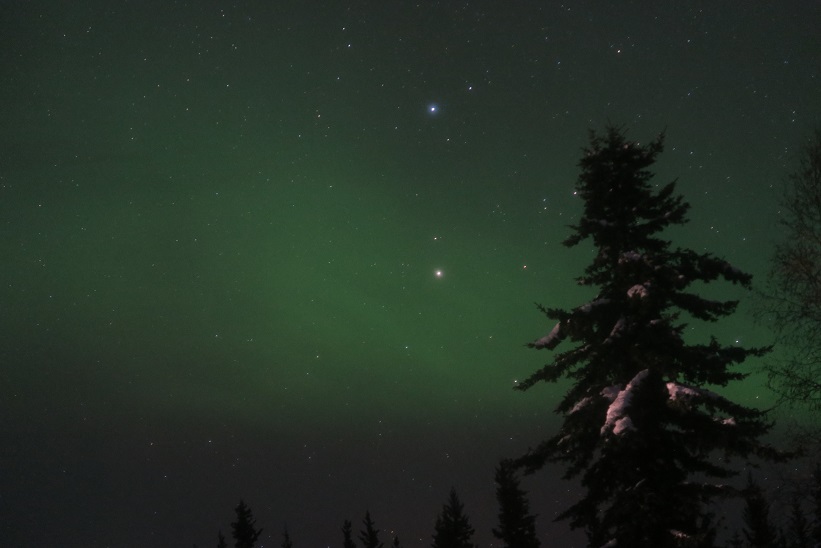 f2.2, 8 second exposure. Karen Mullen photo.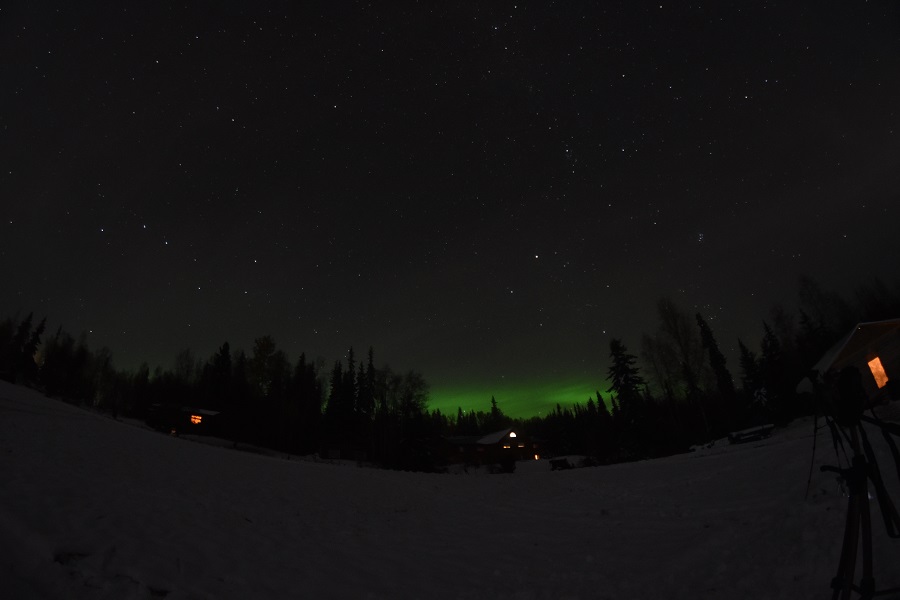 The beginning sign that auroras will be percolating as a green glow appears above the lodge in the northeast. The Big Dipper shows on the left side of the screen with Polaris 65 degrees elevation above the north. Polaris is the isolated star in the upper left-center. Gemini is just above the glow with Perseus and Cassiopeia above that. Paul Maley photo. All images below were taken October 4 morning.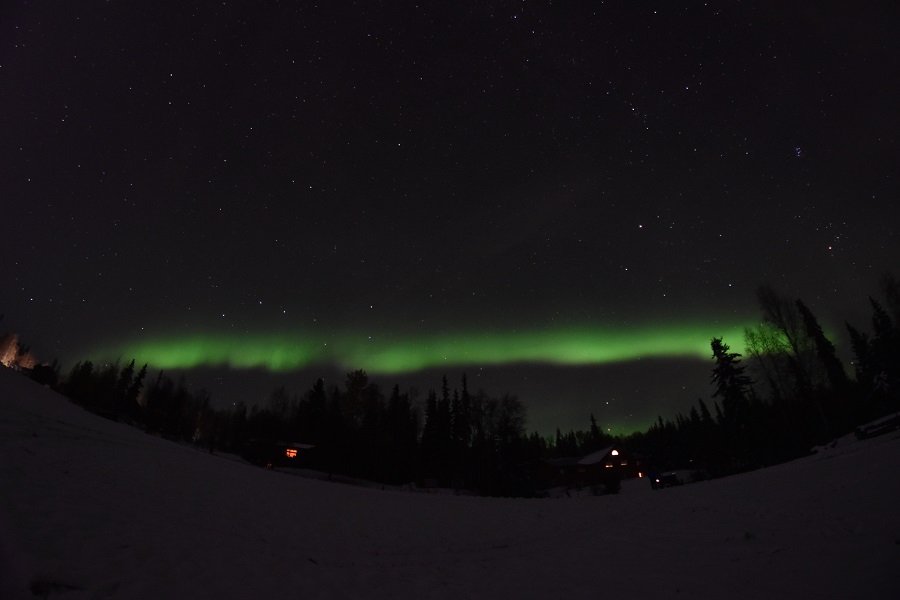 The glow slowly rises and its brightness increases. Nikon D3100, 15 second exposure, f/3.5 ISO 1600 as are all exposures that follow. Paul Maley photo.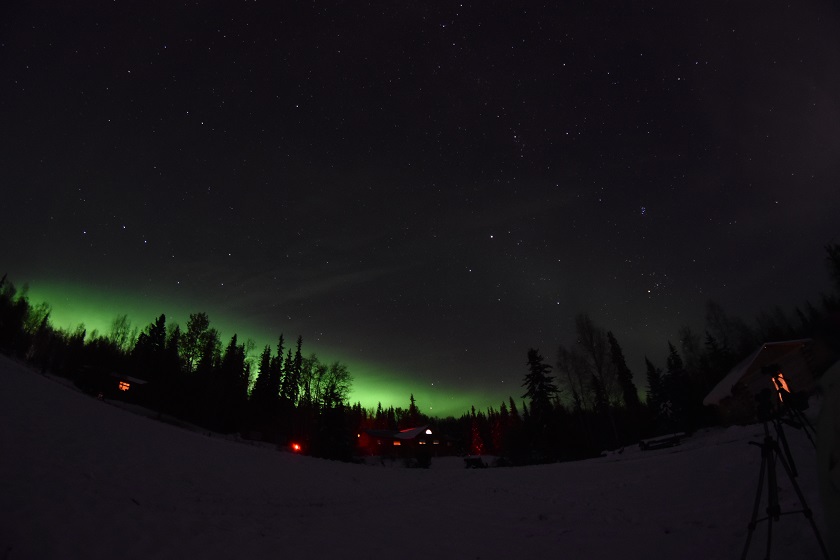 The glow in previous images vanished and then this new bright glow appeared directly in the North. We had high expectations. Paul Maley photo.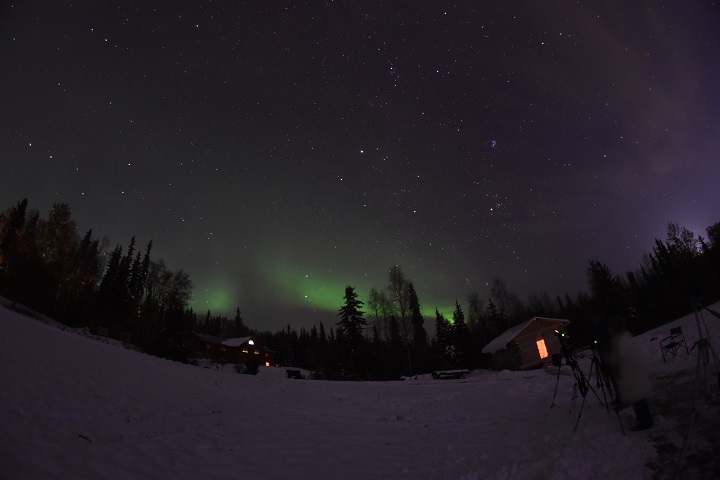 The activity died down with this being my final image. Paul Maley photo.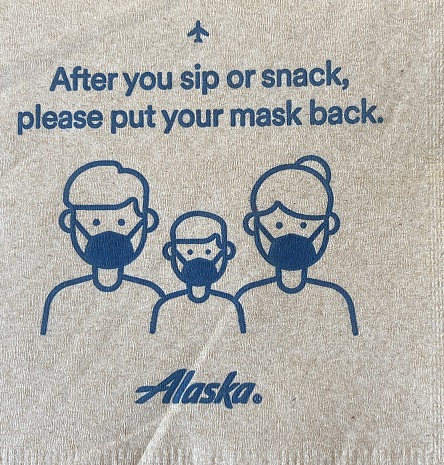 Aurora watching during the pandemic as symbolized by Alaska Airlines onboard napkins. Lynn Palmer photo.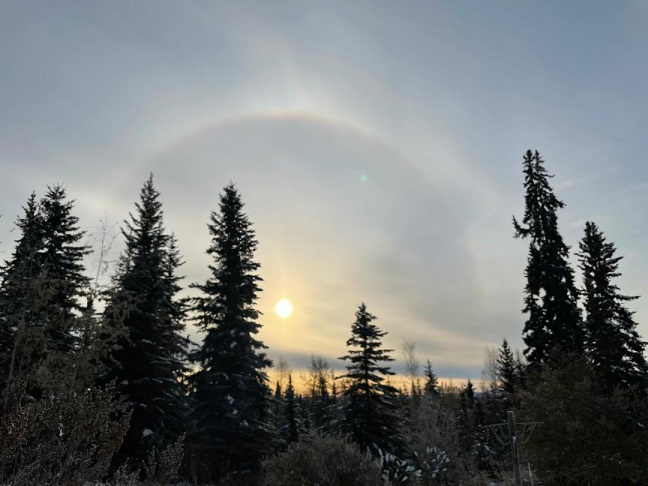 On the next to last morning I spotted a halo around the Sun. Paul Maley photo.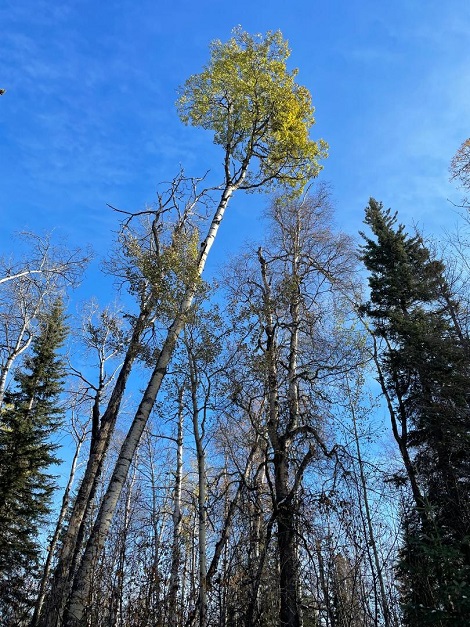 Birch, spruce, and pine trees can be seen along the road to the lodge. Paul Maley photo.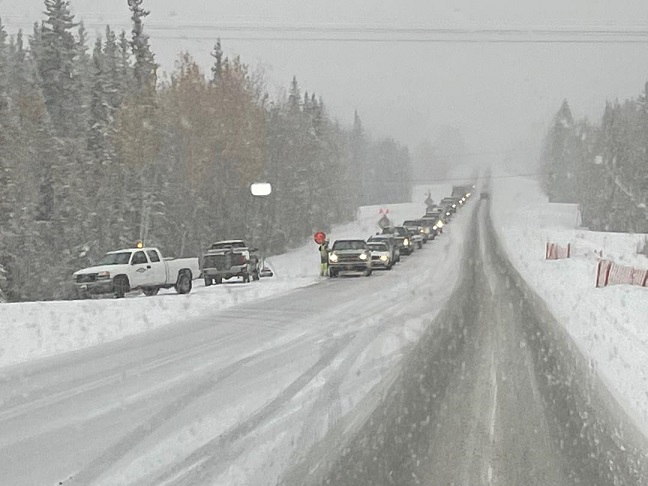 Crews hurrying to finish roadwork along the Chena Hot Springs Road before winter sets in. Then they shut down until late spring.  Sections of this road have had to be dug up due to problems with permafrost melting. In one place the asphalt has been overlayed so many times it was 20 ft thick and needed to be removed and rebased.  Paul Maley photo.